Mensagens recentes
1
« Última mensagem por nelson38899 em Hoje às 02:16:26 pm »
Timor 2000


2
« Última mensagem por P44 em Hoje às 01:12:40 pm »
Romania set to choose four new corvettes, frigate upgrade
Richard Scott, London and Luca Peruzzi, Genoa - Jane's Navy International
22 October 2018
Damen Schelde's SIGMA 10514 design. Source: Damen Schelde Naval Shipbuilding
Romania's Ministry of Defence is nearing a decision on the procurement of new multirole corvettes after receiving final bids at the beginning of October from Damen Schelde Naval Shipbuilding of the Netherlands, Italy's Fincantieri, and France's Naval Group.
The EUR1.6 billion (USD1.85 billion) programme covers the acquisition of four corvettes
, as well as the combat system modernisation of the Romanian Navy's two ex-UK Royal Navy Type 22 frigates Regina Maria and Regele Ferdinand . A source selection is scheduled for 26 October, although industry sources suggest this could slip by a number of weeks.
Romania's requirement calls for a 2,500-tonne class multipurpose ship with capabilities across anti-submarine warfare, anti-surface warfare, anti-air warfare, electronic warfare, naval gunfire support, and search and rescue. The design is also required to provide aviation facilities suitable for an IAR 330 Puma 10-tonne helicopter and a shipborne unmanned aircraft system.
In line with Romanian stipulations for local industry participation, all three contenders are proposing build and in-service support in conjunction with subsidiaries or partners based in country. Romania has asked for the first corvette to be delivered inside three years, with the programme to be completed in seven years.
Damen Schelde Naval Shipbuilding is bidding a variant of its SIGMA 10514 design with sister yard Damen Shipyards Galati. To meet the Romanian requirement, Daman has specified a Thales Nederland combat management system (CMS)/sensor fit, the Raytheon Evolved SeaSparrow Missile System and Boeing Harpoon Block II anti-ship missiles. The underwater warfare suite would be provided by General Dynamics Mission Systems-Canada.
Fincantieri, which owns the Vard Braila and Tulcea shipyards in Romania, is offering a customised variant of the Abu Dhabi corvette previously built for the United Arab Emirates. It is likely that Vard Braila would be the focal point for both construction and in-service support if Fincantieri is selected.
https://www.janes.com/article/83937/romania-set-to-choose-four-new-corvettes-frigate-upgrade
3
« Última mensagem por Lusitano89 em Hoje às 11:53:07 am »
Alemanha quer congelar exportações de armas para a Arábia Saudita
4
« Última mensagem por Viajante em Hoje às 11:21:58 am »
Dezenas de Estudantes Universitários americanos, caíram para a cave, quando o chão cedeu, durante uma festa!!!!!!
5
O título diz tudo...

O importante era mesmo ver a quantidade elevada de Generais que vão estar no novo governo do Bolsonaro.

6
« Última mensagem por asalves em Hoje às 10:36:05 am »
Conheça os generais envolvidos no projeto de governo escravista de Bolsonaro



A campanha de Jair Bolsonaro conta inúmeros generais em posições estratégicas e como seus apoiadores. Conheça aqui alguns dos principais articuladores da campanha e do projeto de governo e suas políticas ultradireitistas.

http://www.esquerdadiario.com.br/Conheca-os-generais-envolvidos-no-projeto-de-governo-escravista-de-Bolsonaro

Não leve a mal mas quando o domínio é esquerdadiario.com.br, só me faz não querer ler. Acho que neste momento nenhuma das partes quer esclarecer nem ver contada a verdade. Andam numa de ver quem consegue a maior desinformação. Política no seu melhor.
8
« Última mensagem por asalves em Hoje às 10:26:07 am »
Isso é apenas metade do valor da próxima injecção no novo banco...

Não sei se está a falar a sério ou a brincar, mas de qualquer das maneiras informo, que de facto está uma verba de 400 milhões € para o Novo Banco no OE 2019, e alguns analistas dizem que este valor não é suficiente.
9
« Última mensagem por mafets em Hoje às 10:10:28 am »
https://www.warhistoryonline.com/history/battle-of-surigao-strait.html?fbclid=IwAR0S6V2f6xyFrCqX-GOzln3H1p_AbKckV43Dar-4ypjGSY3nF0Do-kQmhgE
Pearl Harbor was considered to be one of the worst battles between the Americans and the Japanese during World War II. Following the tragedy at Pearl Harbor, the two countries began engaging in many combats since then. One of the most significant was the battle at Surigao Strait which occurred in 1944.

It was seen as the final conflict between American and Japanese warships. It was also fought as part of the bigger Battle of Leyte Gulf.

Because the Americans were well aware of the Japanese' tactics, they always keep themselves prepared at all times. It was around mid-afternoon of October 24, 1944 when Vice Admiral Thomas C. Kinkaid sent a message to Rear Admiral Jesse Oldendorf. Naval intelligence had been sent out that Japanese naval forces were on their way towards the Leyte Gulf.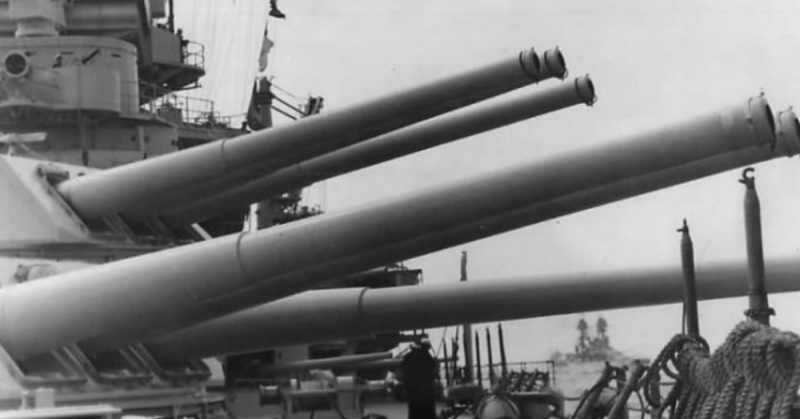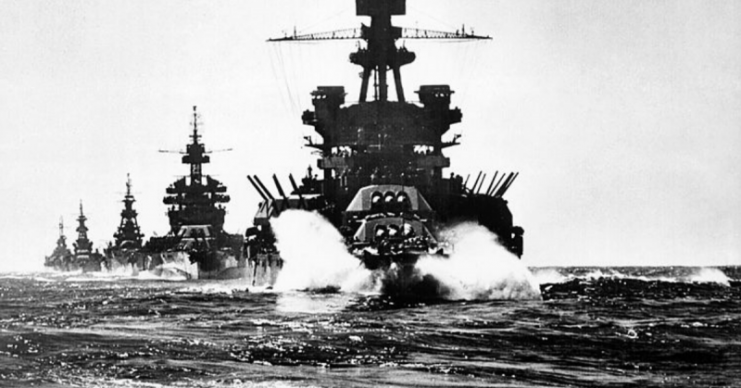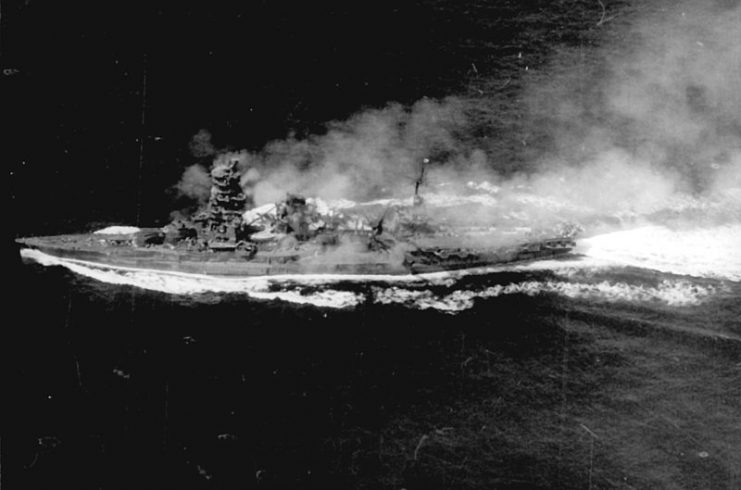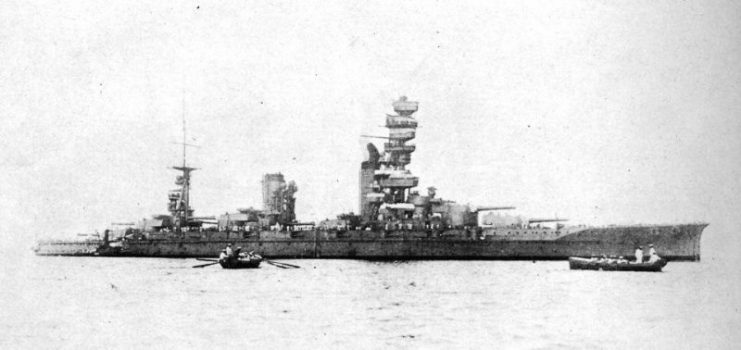 Cumprimentos
10
« Última mensagem por mafets em Hoje às 10:04:03 am »
https://www.warhistoryonline.com/world-war-ii/douglas-b-18-bolo.html?fbclid=IwAR1LbkNbEAQj5htKpwtLy0OYfhwly-zlfLa2mLpKcC-SsJ3qOQeL1rB0ds0
Sub Hunter – Douglas B-18 Bolo in Photos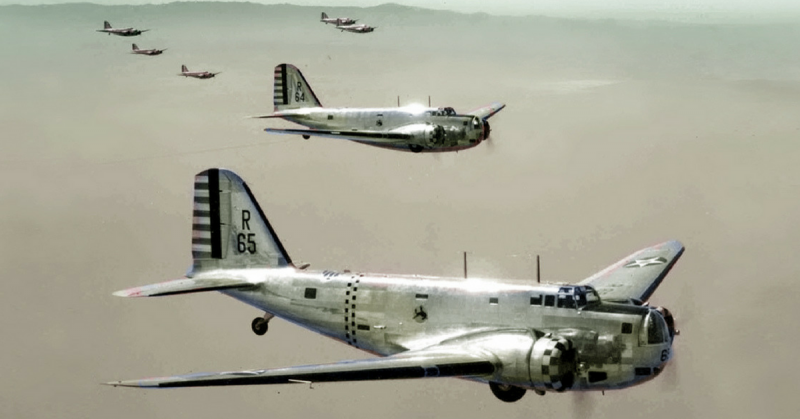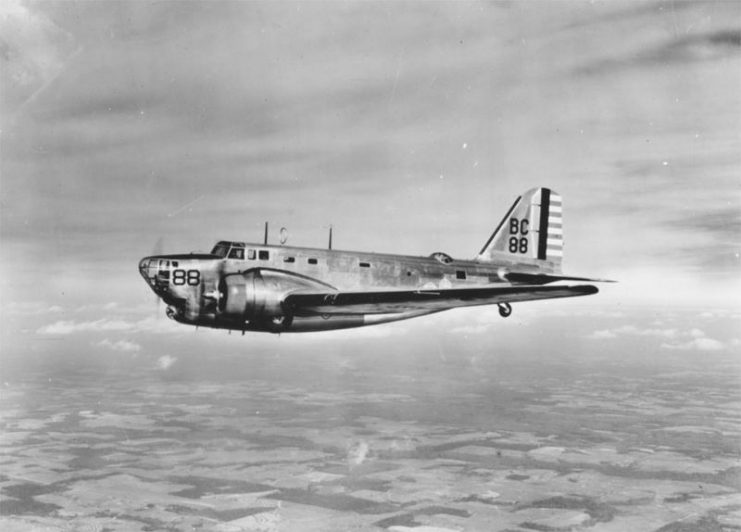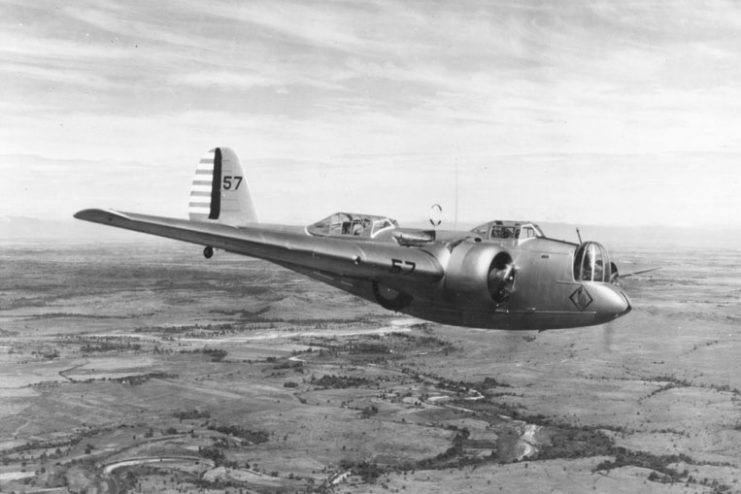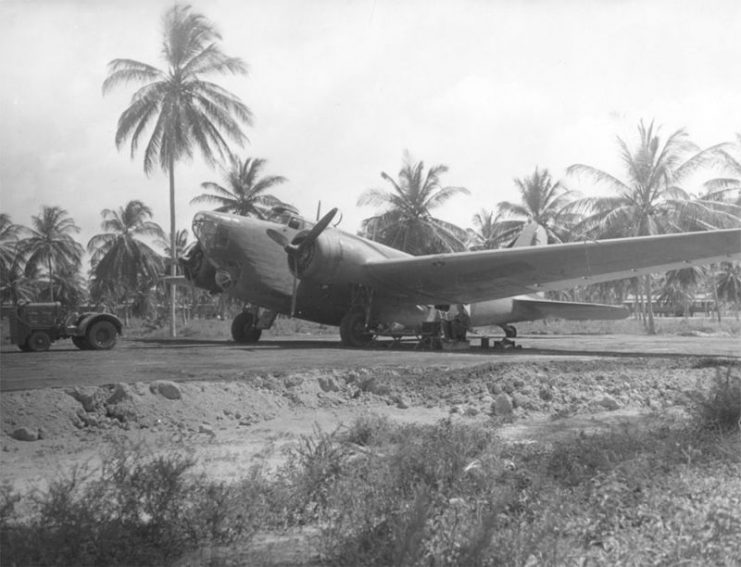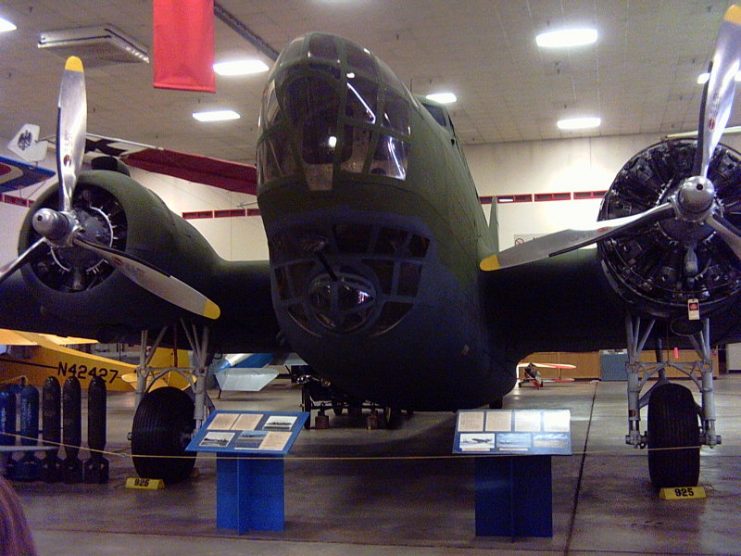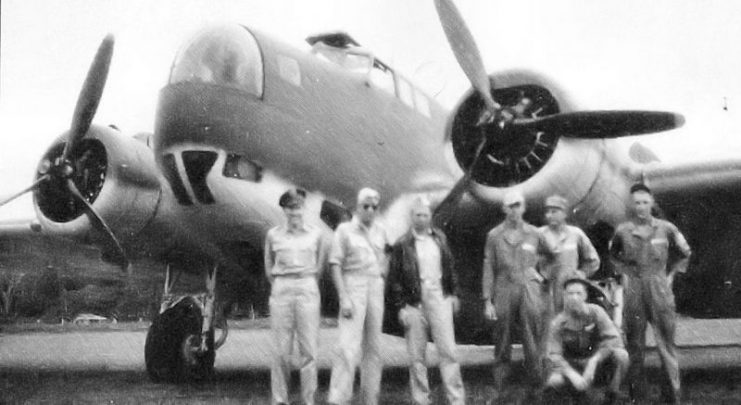 Saudações